Leadership

Paul Wehman, Ph.D.
Chairman Division of Research, Department of Physical Medicine and Rehabilitation, Director of Autism Center for Excellence, Director of VCU-RRTC

Dr. Wehman is a Professor of Physical Medicine, Rehabilitation and Chairman of Rehabilitation Research with a joint appointment in the Departments of Special Education and Disability Policy and Rehabilitation Counseling. He pioneered the development of supported employment at VCU in the early 1980s and has been heavily involved in the use of supported employment with people who have severe disabilities, such as those with severe intellectual disabilities, brain injury, spinal cord injury or autism.
Read full bio

John Kregel, Ed.D.
Associate Director

Dr. Kregel is Professor of Special Education at Virginia Commonwealth University (VCU) and Associate Director of the VCU-RRTC. He is currently directing research activities focusing on: New approaches to increasing employment retention of individuals with disabilities.
Read full bio

Vicki Brooke, M. Ed.
Director of Training and Knowledge Translation

Valerie Brooke, M.Ed has been a faculty member at Virginia Commonwelth University (VCU) and working in the field of employment for people with significant disabilities for over twenty-five years. Ms. Brooke is the Director of Training and Employment Services at VCU-RRTC and serves as the Principal Investigator/Project Director for several personnel training grants promoting employment for people with disabilites.
Read full bio

Katherine Inge, Ph.D., O.T.R.
Director of Instructional Technology

Dr. Inge has been with VCU-RRTC since 1982. Dr. Inge holds degrees in occupational therapy, special education, and educational leadership. She has co-authored several books, book chapters, journal articles, newsletters, and other training materials on employment for individuals with significant disabilities.
Read full bio

Liz Getzel, M.A.
Director of Postsecondary Education Initiatives

Elizabeth Evans Getzel is the Director of Postsecondary Education Initiatives at VCU-RRTC which focuses on education and employment needs of individuals with disabilities.
Read full bio

Grant Revell, M.S., M.Ed.
Research Associate

Mr. Revell serves as a research associate at VCU -RRTC. He has extensive experience in the areas of policy analysis and funding related to state level and national implementation of employment supports for individuals with significant disabilities.
Read full bio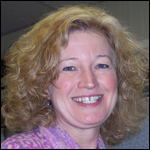 Pam Targett, M. Ed.
Director of Special Projects

Pam Targett is the Director of Special Projects as of October 2008. Previously, she served as Director of Employment Services for over 20 years, where she oversaw the day to day operations of the RRTC Supported Employment vendorship that serves approximately 70 individuals with disabilities (including veterans) each year.
Read full bio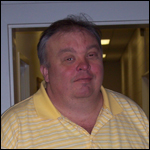 Michael West, Ph.D.
Director of Research

Dr. West has been with the RRTC for 23 years, has primarily been involved in research, evaluation, and policy analysis projects, with expertise in disability (i.e. MR, TBI, SCI), employment, vocational rehabilitation, and rehabilitation technology.
Read full bio